8. Heartbreak
After few days,
Sunday evening,
Shiva knocked the door of Shivli's house. Shivli opened the door and welcomed Shiva who has brought her chocolate box.
Shivli – "Yippie! You brought me the choco sticks that you brought for me when I was hospitalised."
Shivli eats the stick.
Shivli – "The taste hasn't changed, Shiva. Are these available here too?"
Shivaandh – "No, I brought this from Nainital when I went there for a business venture. I thought of buying the chocolates for you since you crave for it. Finally I got it for you."
Shivli – "You are a chocolate, Shiva."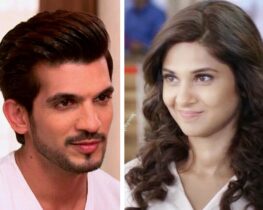 Shivaandh – "You're a ice cream, Shivli."
Shivli – "You and your talks! Wait, I'll bring something for you."
Shivaandh – "Oho!"
Shivli gets inside and brings a chit and immersed it in the hollow space of choco-stick and give it to Shiva and reads that,
"True love comes only once. Its a medicine to forget first love. I wish to be the medicine forever, Shiva."
Shiva turns at Shivli and find her knelt down holding a rose. She smiles.
"I love you, Shiva," says Shivli.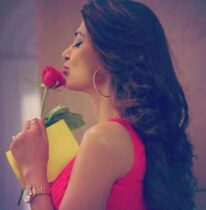 Shiva doesn't know how to react. He is puzzled how did Shivli came to know about their ended relationship.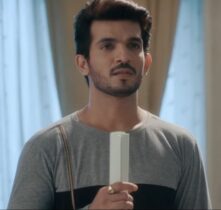 He took the rose from her Shivli's hand without giving any expression. He kept the rose on the sofa and gets up and walks outside like a numb. Shivli too couldn't understand what is he doing. Shivli stopped Shiva from going.
Shivli – "What are you doing? Why are you behaving like a lifeless being? It is okay if you're not feeling the same. I won't compel you…. Shiva….Speak something…Shiva…."
Shiva didn't speak anything and gets unconscious.
*****
Kabir has asked Pooja to come to the beach (Marina Beach). He has been waiting for her to reach the place. Pooja too come to the place.
Pooja – "Kabir, I am here…"
Pooja calls him with a smile. Kabir runs to her. Pooja gives him one packet of snacks that she brought from the local shop nearby.
Kabir – "I have been waiting for you… Come, let us sit on the sand…"
Pooja – "No, first let us walk…"
Kabir agrees and they start to walk.
They had some chit-chat about today's college events.
Pooja – "You know Kabir, today our Anatomy lecturer got a tube light. Since no one has performed well in yesterday's practical class. He randomly told that your Anatomy lecturer must be ashamed if he see your practicals. But some guy mimicked in different voice that he (lecturer) was a shameless idiot. The whole class was thundered with laughter"
Kabir – "For the first time, you didn't do any tantrums in your class. Very interesting.."
Pooja – "Oh, hello! I am a queen of tantrums. Okay, what about your class?"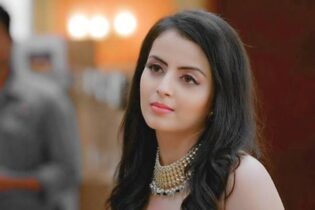 Kabir – "It went really well until he started going to his own stories. In his 2010 batch, there was a class who won't do any malpractice in examinations. Literally no one! If he get that class for invigilation, he would leave for a park in the middle as he trust the students won't malpractice. Before the exam end, he would come back… Does anyone believe this story?"
Pooja laughs hearing that – "There is a school teacher of mine, who'd gone to teach her own history instead of teaching Indian History. Shiva told me that he always punished by her for his mischievous activities when she was his class teacher."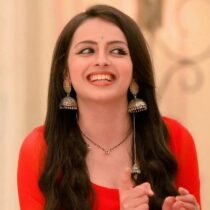 Kabir – "Are you and Shiva studied in the same school ?"
Pooja – "Yeah. Shivaandh, Ishani, Mahek and me studied in the same school in Nainital. But Shiva is my senior by 4 years. Actually Shiva is my childhood friend as well as my honorable ex."
Kabir – "Oh really! Even my native is Nainital. Recently my sister and I shifted here due to my college. You?"
Pooja – "After my parents' death, I lived with my chachi only along with Ishani and Mahek. Due to property issues with our selfish relatives, chachi and us shifted here. "
Kabir – "Ditto! My father died in our house' fire accident. We don't have home and our relatives abandoned us taking our property illegally. We cannot do anything.  Mom and sister are diagnosed with TB. My sister, luckily recovered, but my mom died after battling with it for an year."
Kabir gets emotional. Pooja wiped his tears.
Pooja – "Everyone have a low point in their life, Kabir. They have to undergo that."
Kabir – "But to our luck, Mr. Rehaan Suryavanshi helped me getting the property back and he is the one who made us vigilant regarding these property issues. Thankfully, we become a little stable through finance later."
Pooja – "That is great, Kabir."
They had some more chats while the sunset is visible from the shore beautifully. It is indeed a beautiful view. Pooja and Kabir looked at the view and got mesmerized. Slowly, Kabir moved his hands and kept on Pooja's shoulders lightly. Pooja looked at Kabir once, then turns to the view. Kabir keeps his hands on her shoulders and stood near her decreasing the distance.
Pooja smiles at Kabir and he too does the same. She lay her head on his arms.
Slowly they released themselves.
Kabir – "If you don't mind, can I say something?"
Pooja – "Say.."
Kabir – "I feel like, I am loving you."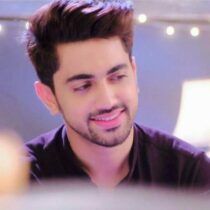 Pooja – "Okay."
Kabir – "Okay?"
Pooja – "Okay, I am also feeling the same for you, Kabir. I don't know from when… Slowly I was getting attracted to you. But.."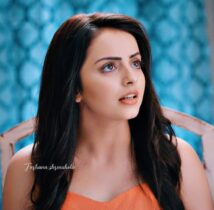 Kabir – "What Pooja?"
Pooja – "I fear to get committed because I feel I'll lose you."
Kabir – "Pooja…"
Pooja – "Yes, Kabir. I have undergone the pain of breakup earlier too. I have anger issues and you already know that. It is really difficult for someone to love me. It's better to brush away your thoughts. May be we can stay as friends."
Kabir – "Pooja, let us give a chance for our relationship. I know all relations are created not to break. Some are getting broken when there is no love or conversations. I am not only loving you Pooja, but also your flaws. If you didn't feel for me, my reply would have been different, but you are also feeling for me. Then, why should we bury our feelings."
Pooja – "It's not that easy, Kabir. I think, you must listen to my past love story with Shiva. Then you decide."
Kabir gives a positive nod. Pooja starts the narration.
Ishani, Pooja and Shivaandh's parents are thick friends so that Pooja, Ishani, Mahek and Shiva bonded with each other since childhood. They lived at Nainital. When Pooja was at her school final year, Shivaandh proposed Pooja. Shiva has been loving Pooja since long but decided to propose her at the right time. Pooja also had a feeling for Shiva so she instantly approved the proposal. Ishani and Mahek knew about Pooja and Shiva while others do not have any knowledge about this. Pooja was not a full time angry girl during the time, but he has minor angry issues if things were not perfect. Shivaandh pampered Pooja the most and always supported her in many ways. 
It was during few the months before  Pooja's board exams when Pooja's parents, Shivaandh's parents and Ishani's father died in a car accident. Pooja falls into depression due to the sudden shock of losing her parents. Shiva was also upset, but seeing Pooja's upset, he got more upset and he tried to stay with Pooja to decrease her agony. 
Shiva helped Pooja concentrate on her studies and guided Pooja during her exam days. Pooja tried to concentrate, but she could not do anything. It was not only draining for Pooja but also for Shiva since he was worried that she may not do well in the exams and also her depression. Out of frustration, Shiva scowled at Pooja when she did a math wrong. He apologized after his anger slackened but this had created a huge impact on Pooja's brain. 
She performed really well in her exams, but not up to the mark. Slowly she got affected by an inferiority complex. 
She always got angry to the family members without a reason or even for a slightest reason. She fought with all. In fact, others are also mourning for death. It was one of the depressing stages for everyone. Shivaandh tried to pacify Pooja but she loses her cool whenever she sees him. Her mind assumed that Shivaandh was dominating her and he is controlling her from being myself. She started to throw things at him whenever he comes to her. They both had verbal and physical fights.
Shivaandh understood something was amiss in Pooja and took to a psychiatrist. The psychiatrist detected her problems and treated her. He also suggested medicines. But they didn't find Shiva is the prime reason for her depression. On Pooja's request and for the family's sake, Shivaandh hid the whole matter from others. 
Since Pooja is under treatment, Shivaandh was more gentle and caring towards Pooja. This eventually backfired since Pooja assumed that Shivaandh is sympathizing Pooja and making jokes out of her disorder. Whenever Shivaandh give tablets to Pooja, this thought strengthened.
But the fights haven't reducing. Pooja becomes more violent towards him and Shivaandh tried to pacify her but ends up being injured by her. Shiva was heartbroken to see his girlfriend hating him to the core. He cannot end the relationship since he cannot imagine how could Pooja lead her life in such state. He adjusted a lot with her. As much as he is adjusting, it only increased Pooja's guilt, anger and inferiority. 
Shiva has tried various ways to cool her down and to mend their relationship. Everyone lost the use. 
On one day night when others are out of the house,
Pooja had been breaking all the things glass materials. Shivaandh, who just entered inside, hearing the noise, wasn't at all surprised. He went near her and got the things and kept everything as it was. Pooja couldn't resist his tight hold and starts shouting out of frustration. Shiva released her and she knelt down and cries miserably. 
Shivaandh was also broken seeing her in such state.
Shivaandh – "Pooja… You hate me to this level…"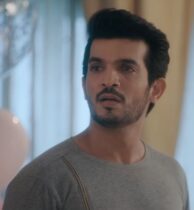 Pooja – "You're the reason why I am like this, Shivaandh. You made me depressed and you're feeding me… You're controlled and dominating me. Why? I am use for nothing… I cannot eat by myself nor I could take medicine by myself… I cannot stay normal after losing my parents… I am a mental patient… See, that's why I am breaking things here and there… That's why I am despised by all my family members…"
Shivaandh – "It's nothing like that, Pooja. You're also a normal girl… Its just you're bit devastated."
Pooja – "Lie, Lie… Lie…"
Pooja is about to stand and come towards Shiva, but eventually falls down and leg was pierced by two glass pieces. She screams in pain. Shiva comes near her to check, but Pooja holds his collar and didn't let him touch her. 
Pooja – "Don't dare to touch me. I hate you, I hate you and I hate you…. I never love you, Shiva. Just get lost of my life forever and don't ever come to my life…"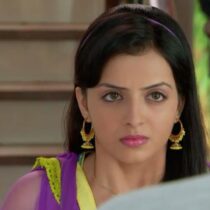 Shiva is still struggling with her. Pooja gathered all her strength and pushed Shiva and strikes on the table and his head bleeds. Pooja took a glass piece.
Pooja – "Look. If you don't go from here, I'll slit my wrist and die forever. If you want me to see alive…" 
He runs to Pooja and slapped her hard so she becomes unconscious.
He carried her up to the bed and dressed her injuries and he dressed his wounds too… She gained consciousness, but she is not having the energy to move. Shivaandh cleaned the room completely and removed the traces of fight happened. 
Shivaandh comes to Pooja and sat near her, "If this is your wish, I must fulfill that. But you need to promise three things."
Pooja didn't respond.
Shivaandh – "First is, every Thursday you should visit the psychiatrist in the morning without fail. Second is, you must do this as your daily routine (shows a paper when he had mentioned about the ways). Third is, you should take care of yourself and others. Relations needs to handled with care like glasses… Otherwise, it gets broken."
Pooja didn't say anything. Shivaandh took her hand placed on her head and says, "Pooja promised…" 
Pooja looked at Shiva with a shock and immediately withdraw her hands.
"You have promised on me," says Shiva and stands up. He looked at Pooja for bidding a good bye though it is really not.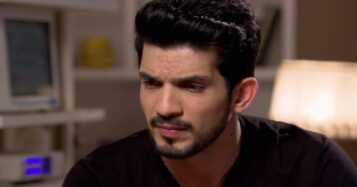 Pooja didn't look at him and gazing through the paper he gave to her. Shiva left the room.
Pooja – "I fulfilled the promise and I am out of depression and my inferiority complex. But still I cannot reduce my anger issues."
Kabir – "How did you both sort out everything?"
Pooja – "It didn't take much time for me to understand Shivaandh's genuinity. I asked him to come here through messenger. It is for apologizing, but I don't have the courage to do that. I have hurt him, but still he took the blame for break up on himself."
Kabir – "That is a sign of an unhealthy relationship. One was loved too much and the other wasn't loved at all. Neither you nor him is at fault."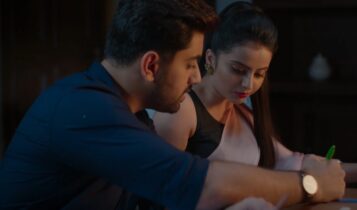 Pooja just gives a nod.
Kabir – "Do you love him or Is he loving you now?"
Pooja – "I don't love him. Once I loved him, but I don't have the same feeling for him anymore. I am not sure about him. He told me that he had moved on."
Kabir – "You possess the courage of accepting your mistakes which is very rare now a days, Pooja."
Pooja – "Courage or flaws… Whatever! Take your own time and decide it."
Kabir – "Pooja… There is a saying that one should learn from his past mistakes. You learnt many things from your mistakes. For a relationship, adjustment is important for both. If there is, we can cherish it."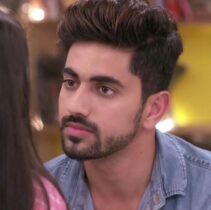 Pooja didn't answer anything.
Kabir – "There is no use of burying your feelings. There is a single life and compromises don't work. It is a mutual feeling. We can even find ways for anger management too. Now say Pooja."
Pooja cries bitter and nods.
Pooja hugged Kabir and he kissed her forehead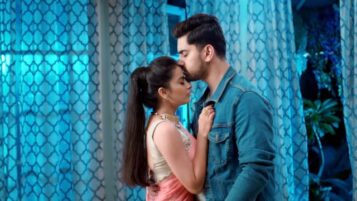 To be continued…
Author's note:
Hello everyone, I hope you all liked the episode. I know, the episode is quite different from the previous ones because of the emotional track unlike the light-hearted ones. Even while writing it, I am quite unsure whether breakup track goes well or not. I hope it has come out well. Do comment your views in the comment box. 
Last but not the least, do take care of your health during the second wave of the pandemic.